Canadian Rockies Alpine can cater to ALL levels of hikers
Here at Canadian Rockies Alpine Hiking, we have been exploring the high country of the parks since 1981. REGARDLESS of fitness or experience, we'll work with your group to package what will probably be one of the highlights of your holiday.
Book Now!
Some the best known scenery on Earth is concentrated in a set of parks in the Canadian Rocky Mountains. Renowned for their summer splendour, the Canadian Rocky Mountain Parks comprises of 5 National parks and 3 Provincial parks. Straddling the Continental divide of Alberta and British Columbia, Canadian Rockies Alpine Hiking is well situated to assist you to discover and explore this outstanding UNESCO World Heritage site.
There are not hundreds but literally thousands of kilometers of established trails allowing countless options for flora and fauna. Places and routes you would never find on your own without a lifetime of experience and local knowledge. You name it; we'll get you there safely and enjoyably.
ALL guided hikes are led by experienced, licensed and insured professional park guides. Guided day hiking itineraries can be packaged with ease around your other activities. Half day trails to beautiful vistas can be part of any transfer day or paired with other pre - planned adventures.
Our Videos
Programs
Inside the Fence
About Canadian Rockies Alpine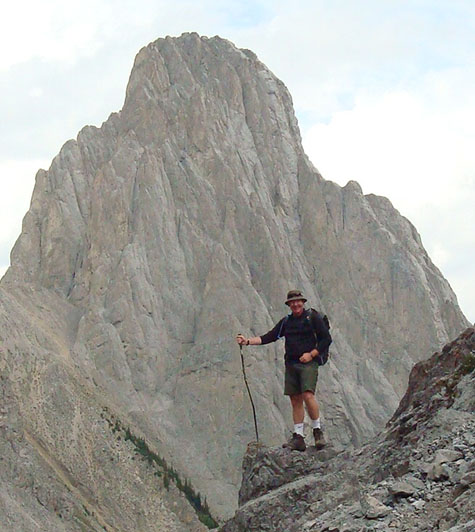 About Our Trips
Trips are always catered to group ability level and to the season. Half and full day options are available.
Hiker's lunches can be arranged for an additional charge.
ALL participants require proper clothing and footwear as mountain weather coupled with altitude can change conditions quickly, even in the summer.
Not sure about your ability level?

- Please contact us and let us help guide you to the perfect outing for long lasting memories of your Canadian Rocky Mountain holiday, with adventure to special places you would never discover on your own!

Transportation can be arranged with sufficient notice and availability.
We accept cash or cheque (in advance). Prices do not include GST and are in Canadian funds.

- See book now for more details.

Private, Multi-Day and Custom corporate outings are available upon request.
If in resort already, contact us by email to discuss your outing.